Quantum frequency Energy
healing Sessions
Reiki
IET
chakra balancing
Quantum Frequency Healing
Is Getting You Where You Want to Be.
QuantumFrequencyHealing@gmail.com
+1 (904) 466-5011
quantum frequency healing is heart focused
By connecting to the heart we directly connect to another person. The frequency they vibrate becomes very clear. This is your opportunity to have a quantum healing and make a transformational jump to a higher vibration. Brit can work with you locally, or through Zoom Video or FaceTime and create this healing for you. Brit works with crystals and will attune the crystal to your "higher" vibration and send it to you. By working with the crystal, you will continue the vibration after the session. This works on anything. Brit can work with you on one issue at a time, to create deep healing for you.
Session times are very flexible and work with your busy schedule.
Chakra Balancing Reiki IET Angel Energy Quantum Frequency Healing QFH
we can talk from your phone-Live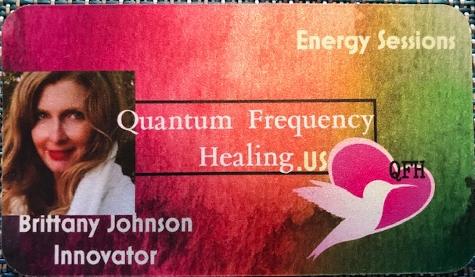 any questions? just ask 904-466-5011
© Copyright Quantum Frequency Healing